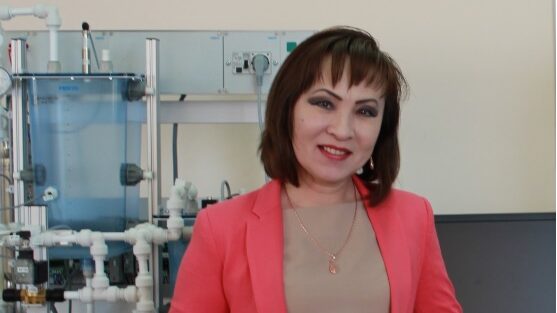 Gulnara Abitova, PhD, Candidate of Technical Sciences, Associate Professor of the Department of Computer Engineering (formerly Associate Professor of the Department of Intelligent Systems and Cybersecurity) is the holder of the International Grant "Fulbright Visiting Scholar Program", funded by the US Department of State and a visiting scientist in the United States of America.
Ms. Abitova won this prestigious Fulbright Scholarship in the Core Fulbright Visiting Scholar Program category, which enables successful scientists from Kazakhstan to come to the United States to conduct more in-depth research at U.S. universities for up to one academic year.
As part of the Fulbright Program, Dr. Gulnara Abitova was invited to the State University of New York (SUNY) as a visiting Postdoctoral Researcher for one year (from September 1, 2023 to June 30, 2024).
Abitova Gulnara's scientific work will be carried out in the Department of Electrical and Computer Engineering Department in the Watson College of Engineering and Applied Science of SUNY, where she will conduct research on the topics of her scientific interest and research areas.
The subject of the scientific project proposed by Abitova G. A. for a foreign American university is research in the field of development and modeling of digital counterparts of real technological processes in the industrial production of MMC.
In addition to scientific activities, Gulnara Abitova will have a great opportunity to communicate with academic staff and research professors of a foreign university and share her ideas about future scientific cooperation, culture and educational exchange.