On November 4th , 2020, the Professors of the program of general disciplines of Astana IT University (Kamiyeva G. K., Orazgaliyeva L. M.) and 2nd year students held a roundtable talk on the topic of "The trinity of languages in the formation of the new essence of the nation" in the online format on the platform Microsoft Teams in order to clarify the Message of the President of the Republic of Kazakhstan Kasym-Jomart Tokayev to the people of Kazakhstan from 01.09.2020 "Kazakhstan in new conditions: time for action".
The aim of the Roundtable Talk: focusing on the way to achieve the goals set by the President, one of the ways to improve the quality of a nation is to widely promote he importance of trilingualism.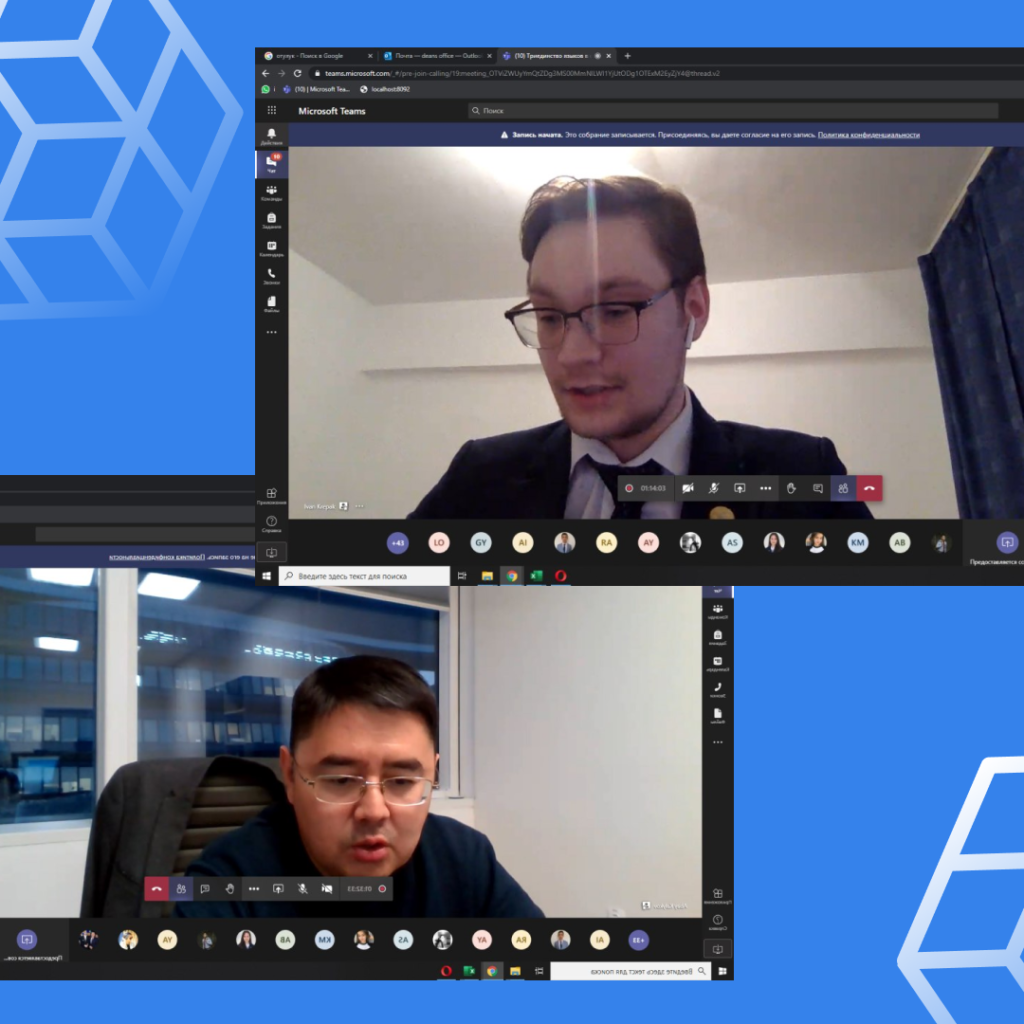 Moderator of the Roundtable Talk, 2nd year student Krepak Ivan, dwelled on 11 tasks set by the President in the Address, including the section "New Quality of the Nation" covering the field of education. Also during the round table, 2nd year students made presentations on the main tasks of the President's Address: " XXI century –the time of highly educated generation» (Abdrakhmanov Renat, Mauyakhan Aidana). «Modern youth and value of work» (Yegemberdi Galiya, Islam Assel). «The role of trilingualism in the formation of professional skills» (Mansurova Aigerim, Musagulov Kanat), « Trilingualism is a demand of new time» (Kantayeva Dina, Abayev Yernar).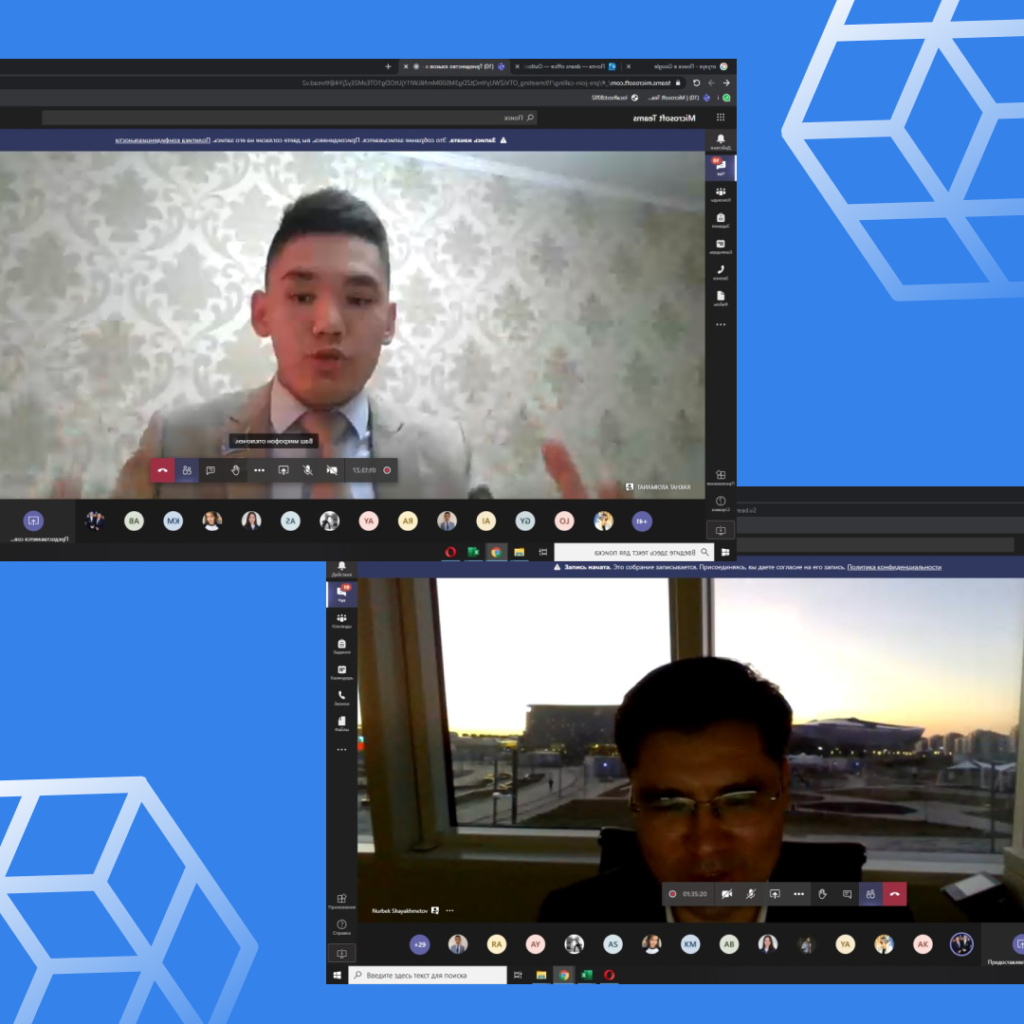 The participants of the round table also shared current problems of trilingualism in three languages and gave comprehensive answers to the questions raised.
In their turn, vice-rector on educational work A.K.Kalykov and coordinator of the program of general disciplines, Doctor of historical sciences, Professor N.U.Shayakhmetov in their final words noted the importance of the round table and wished the participants success in their studies and their work for the benefit of our sovereign state.
In his Address to the nation, the Head of the state has expressed his strong confidence in each citizen who is not indifferent to destiny of the country: it is necessary to instill in consciousness of each citizen the great concept – the work that leads to high ideals. The system "responsible state – responsible society – responsible individual" must be firmly established in our country.
This was the main goal of today's round table. At the end of the meeting, guests and participants answered the questions and once again emphasized the importance of the Message of the President.